Movie Pics
Movie "PORKY'S"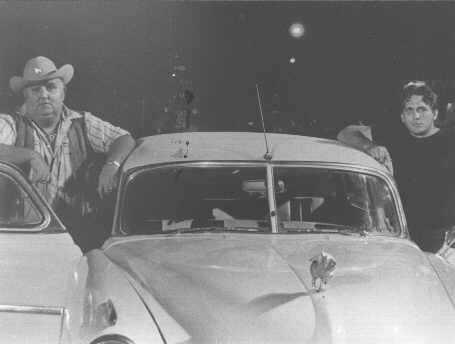 1980
Chuck Mitchell & Roger Womack
"Porky's"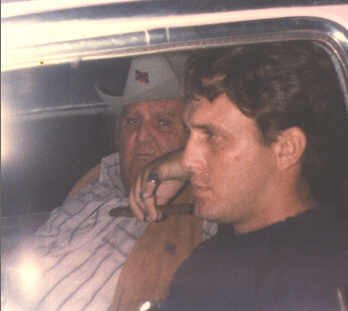 Movie "Dogs of War"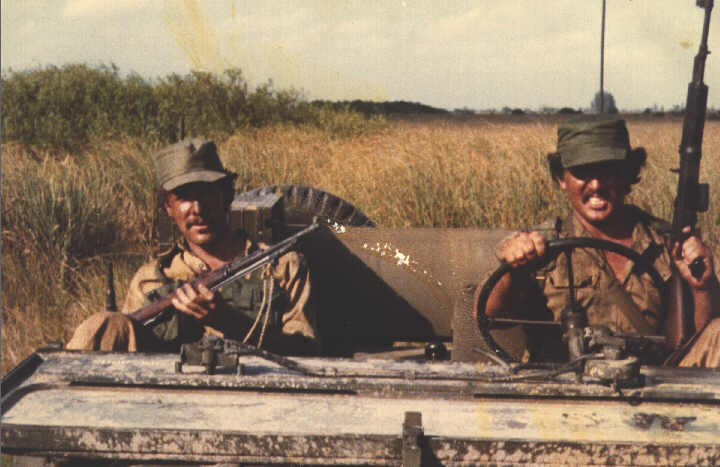 Gary Maas & Roger Womack
1982
Under British Actors Equity contract, filmed in New York,
Miami, FL., and Belize in British Honduras. Film starred
Christopher Walken and Tom Berringer.
Movie "Hands Off The Island"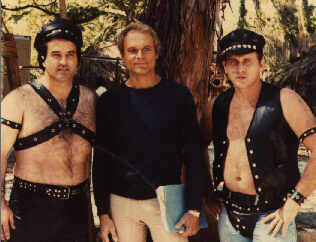 Italian film directed by Sergio Gorbucchi staring Terrance Hill
(center) and Bud Spencer not shown, both big stars in Italy.
We were suppose to be bikers from Chicago, the costumes were
something. And now I know why Italian films are so hard to
understand, the script in Terrance's hand is for the whole movie.
It's just a outline and the dialogue is pretty much done as the
movie trudges along slowy with director and actor arguing about
what to say or who says what.
Movie "Hot Stuff"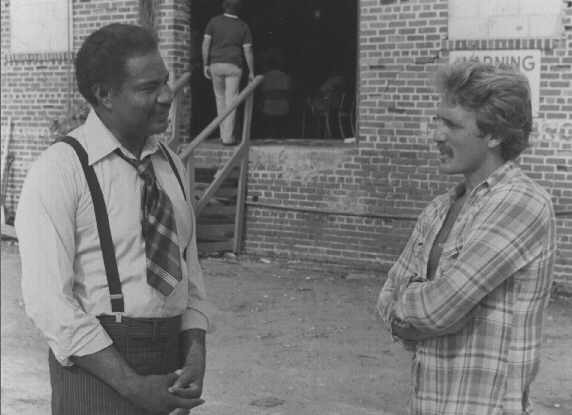 Ossie Davis & Roger Womack
"Angel City"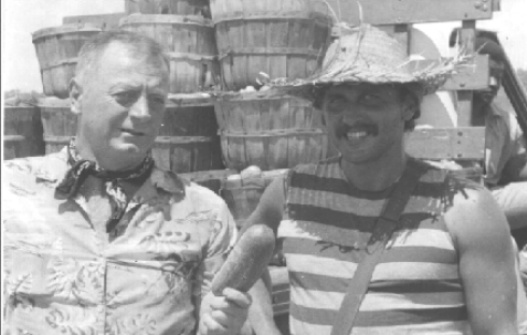 Red West & Roger Womack
Red was Elvis' body guard for many years went on to do "Baa Baa Black
Sheep" and many other movies, kind of glad I don't remember exactly what
his comment was on the cuke. Super guy to work with.
"HOT STUFF"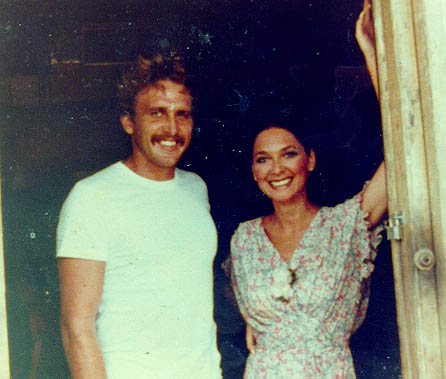 Roger and Suzanne Pleschette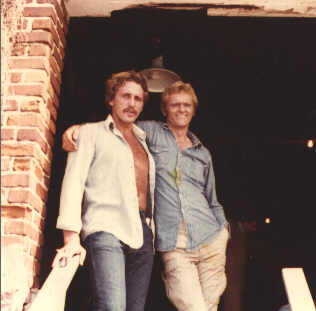 Roger & Jerry Reed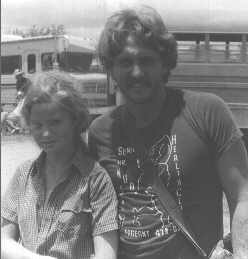 Jennifer Jason Leigh & Roger
e-mail: Roger Womack
---